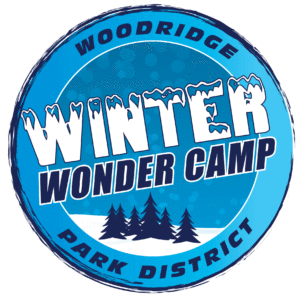 December 20th – 22nd & December 27th – 29th  | Grades 1-5 | 9:00 AM-4:30 PM | ARC
Spend those long days during your winter break participating in a variety of activities including games, arts & crafts, sports and field trips! Participants will need to bring a sack lunch, beverage and additional snack each day. Registration, payment and all participant forms must be received by the registration deadline otherwise a late fee of $20 per child will be applied. Drop off is between 7:00-9:00am and pick up is between 4:30-6:00pm.
Registration Details
Registration will open soon for Winter Wonder Camp
Registration Form available soon
Registration for Winter Wonder Camp must be done in-person at the ARC, 8201 S. Janes Avenue, Woodridge during front desk hours: M-F; 9:00 AM-6:00 PM and Saturday; 9:00 AM-12:00 PM
Documents
Winter Camp Parent Manual Coming Soon
*Until these forms are received, children will not be allowed to participate in camp programs.