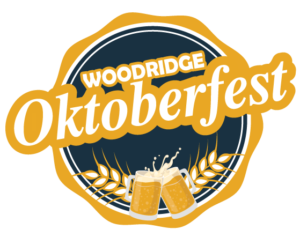 Get your fill of German food, music and beer at the 2nd annual Woodridge Oktoberfest!
Dates & Time
Friday, September 24 from 5:30-10:30 PM
Saturday, September 25 from 3:30-10:30 PM
Location
Cypress Cove Family Aquatic Park parking lot, 8301 S. Janes Avenue
Tickets*
Tickets are valid for one admission for one person on either September 24 or September 25. A mobile ticket or a printed ticket purchased online through Eventbrite must be presented at the Oktoberfest front gate in order to be admitted into the event. Tickets are not available for purchase at any of the Woodridge Park District facilities prior to the event.
$8 online (via Eventbrite) through Thursday, September 23
$15 onsite (cash or credit)
*The cost of Oktoberfest tickets was listed incorrectly as $5/$10 in the Woodridge Park District Fall 2021 Newsletter that was sent to Park District residents in early August. The correct prices are listed here on the website.
FRIDAY MUSIC & ACTIVITIES
5:30 -6:30 PM
Eddie Korosa, Jr. (German music)
6:00-9:00 PM
Photo Booth
6:30-7:00 PM
Stein Relay Race (in parking lot)
7:00-8:30 PM
FreezeDried (Polka, variety, current hits)
8:30-9:00 PM
Beer Stein Holding Competition (in front of stage)
9:00-10:30 PM
Mike & Joe (modern rock cover band)
Saturday MUSIC & ACTIVITIES
3:30-4:30 PM
Wayne Messmer Group
5:00 -6:30 PM
Pauly and the Bavarian
6:00-9:00 PM
Photo Booth
6:30-7:00 PM
Sausage Toss (in front of stage)
7:00-10:30 PM
Infinity (80s rock, classic rock)
9:00-9:30 PM
Yodeling Contest (in front of stage)
FOOD
Austrian Lodge
German & American food
Milwaukee Pretzel Company
Sold by the Woodridge VFW
Cookies with Flavor
Friday night only
Doughnut Co
Sold by/fundraiser for Live Like Mike | Saturday night only
BEER
Buckledown Brewery Oktoberfest
Buckledown Brewery Party Pillow
Miller Lite
Truly  Hard Seltzer
Full beer list coming soon
Oktoberfest Childcare
Drop your kids off at the ARC to  play sports, make crafts and pretzel necklaces and eat a hot dog dinner while you enjoy Oktoberfest! Pre-registration is recommended. Each child will be signed in upon arrival and parents will be required to sign out and show an ID at pick-up.
$20 (R)/$25 (N) per child per evening
Click here to register for Oktoberfest Childcare
General Event Information
Face coverings are encouraged when a safe social distance cannot be maintained.
Woodridge Oktoberfest is an adult environment, but kids are welcome to enjoy the music, food and limited selection of soft drinks and water. Children under the age of 1 are free of charge.
No pets, bikes, weapons, coolers or outside food/beverages are allowed in the event.
Alcoholic beverages not permitted to leave fenced-in event area
Portable chairs are allowed as a limited amount of seating will be available.
Bike racks are located near the entrance of Cypress Cove.
Parking will be available at Cypress Cove, Orchard Hill Park and the ARC.
Commemorative Woodridge Oktoberfest pins and koozies will be for sale onsite.
The  maximum amount of Oktoberfest guests allowed each night is 1,500.
Refunds given only if the event is cancelled by the Woodridge Park District to those who purchase online tickets prior to the event via the original method of credit card purchase.